Faller, Davis & Associates, Inc. supports corporate citizenship/community involvement on both the corporate and individual level.
---
Giving HOPE with Metropolitan Ministries!
So proud of FDA's Tampa staff for another year of generous donations. This annual tradition truly helps a lot of people in our community. Thanks to all those who participated!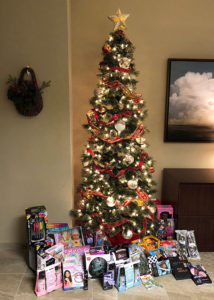 Mark Bayer, PE, participated in the Great American Teach In again this year!
He went to Westchase Elementary school on 11.15.18 to discuss the engineering profession, steps needed to become a Professional Engineer, and our current FDOT District 1 US 98 Bridge Replacement project. He spoke with children in Mrs. Watson's 5th Grade class and Mrs. Garcia's 2nd Grade class. He engaged the students with visual aids and fielded their questions. Thanks to Mark for sharing his insights and getting students interested in engineering!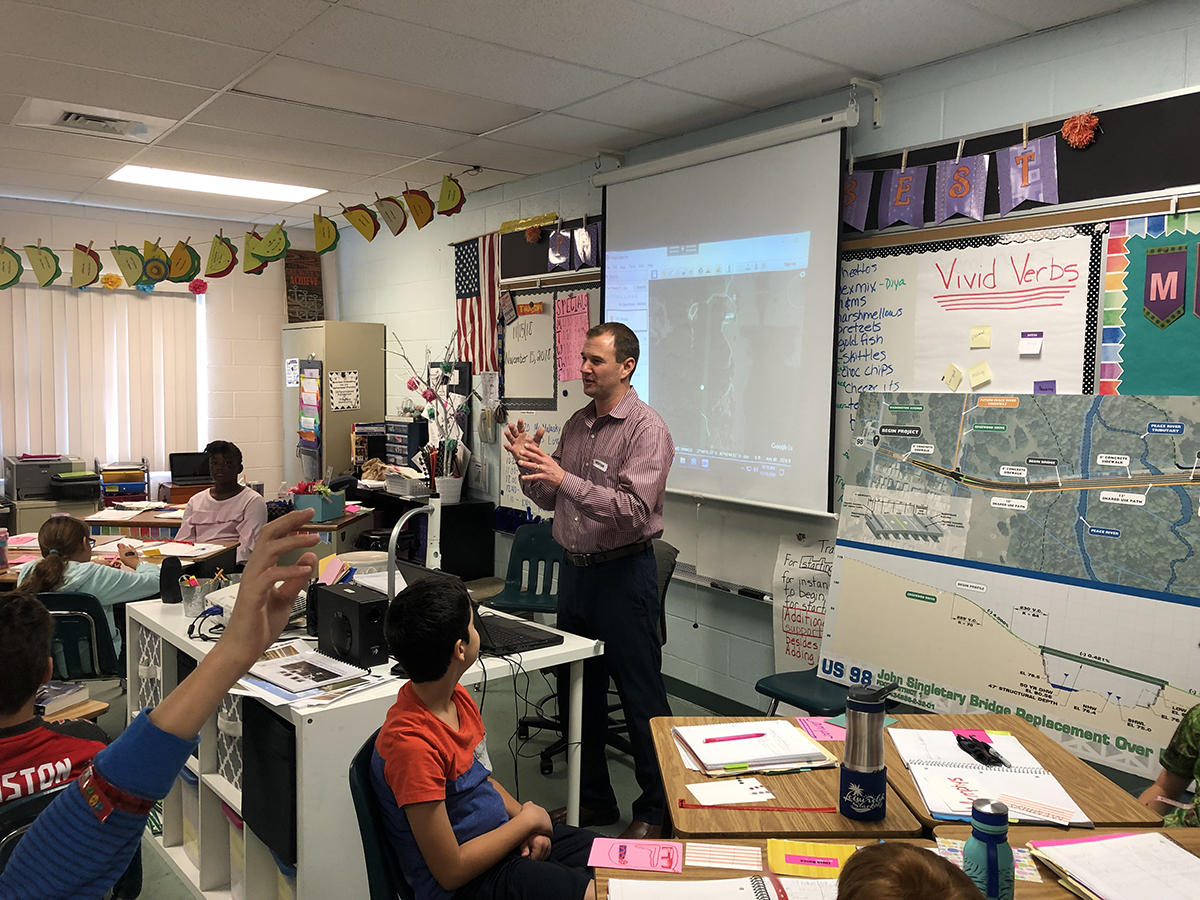 FDA hosted a CrowdRise campaign to benefit the American Red Cross' Hurricane Michael relief efforts. The company matched employee donations up to $100 per donation. We surpassed our goal by banding together to make a difference in the lives of those affected! Thank you to all those who generously donated!

Clermont Boy Scout Troop 3 and Kevin Carey did it again!  On October 24th they made another trip to the Panhandle with more supplies for those impacted by Hurricane Michael. The supplies were again delivered to town of Grand Ridge in Jackson County. They served approximately 1,200 people through the supply line. Great job Troop 3!
Kevin Carey and Boy Scout Troop 3 from Clermont Assisted with Hurricane Michael Relief Efforts
On October 17th the Troop delivered six pallets of water, a pallet of paper goods, and a pallet of canned food to the town of Grand Ridge in Jackson County. They said it was a very humbling experience and the recipients were very nice. FDA applauds the hard work of Troop 3
Paint Your Heart Out Tampa
What better way to spend a Saturday morning than supporting Paint Your Heart Out Tampa?! FDA's team of volunteers did an excellent job painting the house and revitalizing the yard. We love to give back to the community and had a wonderful time doing it. Thanks to all employees, family members, and friends who were able to help. Let's make this an annual tradition!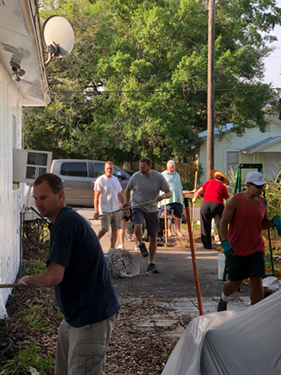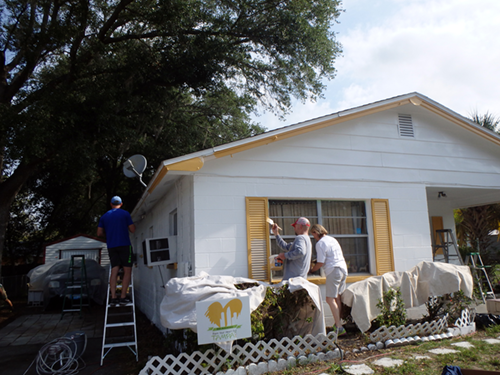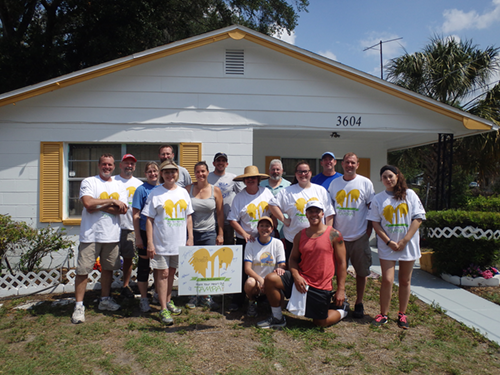 Ronald McDonald House
FDA supports the Ronald McDonald House! Both offices gathered supplies for their local houses, and combined we were able to assemble 78 snack packs and 68 toiletry kits. We are all delighted to help families in their time of need!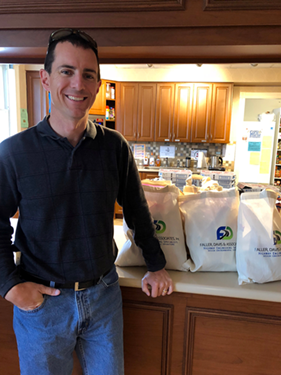 Mark Bayer, PE, participated in the Great American Teach In on 11.16.17 at Westchase Elementary school. He explained the engineering profession to children in Mrs. Watson's 4th Grade class and Mrs. Johnson's 1st Grade class. He described the schooling and testing required to become a Professional Engineering. His talk included visual aids and enlightened them with the fact that engineering is problem solving. Surely, he has encouraged some of them to be our next generation of engineers!
Nicole Cribbs, CE, joined volunteers in Central Florida to rescue endangered plants from a scrub terrain.
Ed Jarem, PE, PTOE, continues annual instruction of Rigorous Enriching Academic Challenges (REACH) fifth grade students at Red Bug Elementary School in Seminole County. He teaches two class periods each year. The first class presents information on the different engineering careers they could pursue. The second class teaches real world math by demonstrating how a speed study is conducted using a radar gun to determine the appropriate speed limit for the roadway.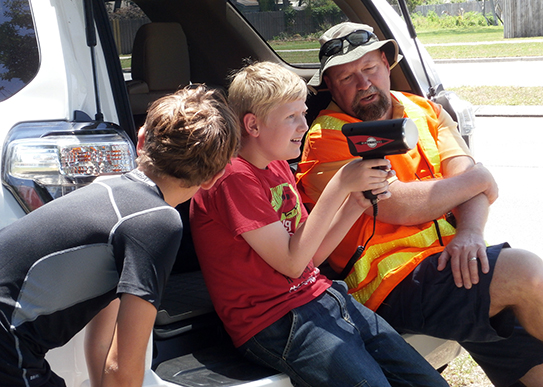 Doug Petty, PE, PTOE, has served as a Winter Springs Baseball Babe Ruth, COBRA, and All-star coach for the past three seasons.
Rich Jardim, PE, PTOE, has served as a South Lake Youth Sports Tee-Ball coach for the past three seasons.
Matt Steen, PE, is a licensed soccer coach who has volunteered with Central Florida soccer clubs since 2005.
Kevin Carey, PE, PTOE, is the Achievements Chairman for Boy Scout Troop 20, which is part of the Central Florida Scout Council.
Tammy Kreisle, PE, has been a Girl Scout leader for ten years for Troop 203. She works with the girls to obtain their Bronze Award, provide community service, take life changing trips, and to gain life experiences. Most recently the Troop took a trip to Tennessee where the girls had the opportunity to white water raft, zipline, horseback ride, and enjoy tubing down the Ocoee River. Community service efforts have included performing yearly beach cleanups; making donations of time and supplies to the Ronald McDonald House; purchasing and donating Christmas gifts to families on a local Angel Tree; making pillow cases for Conquer Cancer, where they help brighten the room of cancer patients. Annual camping trips have helped the girls become proficient at planning for the trip, setting up camp, making meals, and cleanup.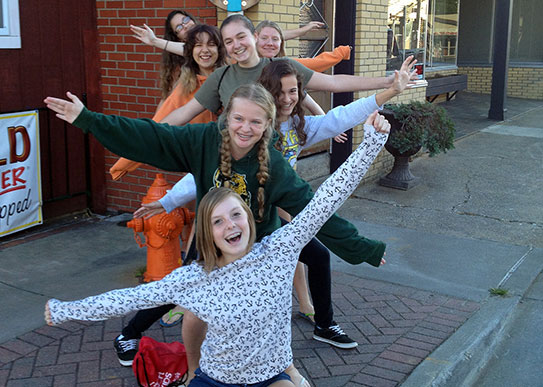 ---